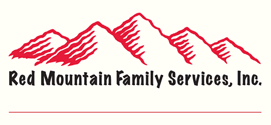 CURRENT OPENINGS
RMFS has openings in licensed and experienced treatment foster homes available for children and or young people, CLICK HERE FOR MORE INFO
Must meet the admission criteria … Read More
NEWS FEED
HEALTH AND SAFETY UPDATES
OUR MISSION
Red Mountain Family Services, Inc. is dedicated to providing each Treatment Foster Child served with the most appropriate and prudent therapeutic care during their association with Red Mountain Family Services.
To provide a high quality Treatment Foster Home placement for emotionally and behaviorally disturbed children with the goal of guiding and reinforcing adoptive skills, strengthening birth family connections and working towards a permanency planning goal.
LUGGAGE FOR KIDS
To support all foster children in New Mexico, Red Mountain Family Services is proud to sponsor Luggage for Kids. For more info about Luggage for Kids please click here. TO DONATE LUGGAGE PLEASE CLICK HERE.
© 2022 Red Mountain Family Services. A New Mexico Nonprofit Corporation. All rights reserved.
PO Box 67197 Albuquerque, NM 87193 | 2001 Spring Dr. SE, Rio Rancho, NM 87124 | phone: 505-994-0364 | fax: 505-994-0384